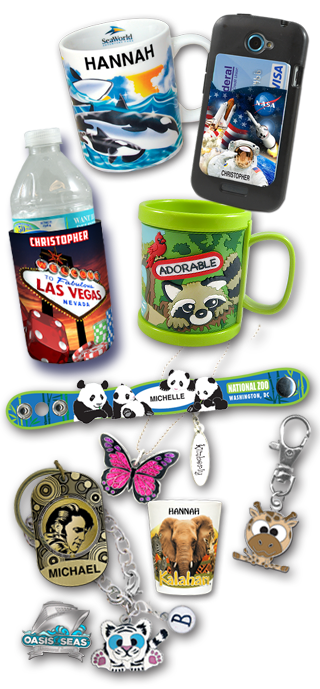 Florida State Distributors, Inc., founded in 1980, has been providing the best in custom and personalized souvenirs to the top theme parks, zoos, aquariums, museums, casino's and national parks for over 30 years.
We offer the best custom artwork, quality product assortment, customer service and displays in the trade. Areas of expertise include, but are not limited to, metal products, mugs, shot glasses, stainless steel, plastics and PVC (phthalate free).
As a result of our close relationships with manufacturing facilities in China, we are able to provide larger clients with factory direct pricing for large volume purchases. All of our factories receive annual audits to ensure that the most enviornmentally safe manufacturing methods are used. Their products meet all current safety standards including FDA and California Prop 65.
FSD is a certified Minority and Woman Owned Business.